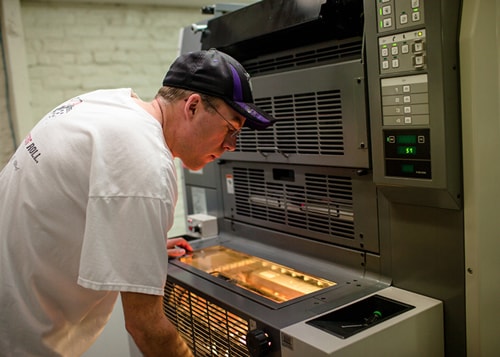 TC Printing
is a 40+ year old family-owned printing company in downtown Sacramento. They've been a trusted vendor for decades, and we have been thrilled to help with promotional brochures, the (very fun) website and branding consulting projects.
"We need a new website that is fun and represents how great we are to work with."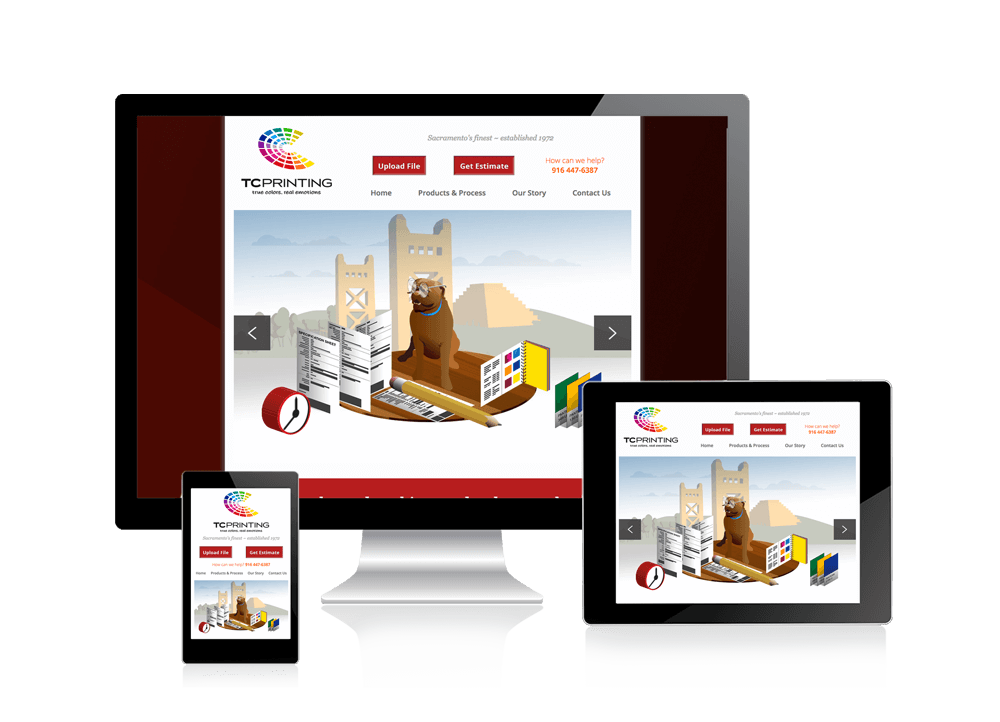 With the office dog, Otis, as the hero, this animated home page is the light-hearted beginning to the website. The illustrations feature three phases: specifications and quoting, prepress and printing, and shipping and delivery. The site tells TC's story, shows sample projects, allows clients to request a quote, and file upload capabilities.
"We need a promotional piece to show the capabilities of our new 40" 4 color digital press."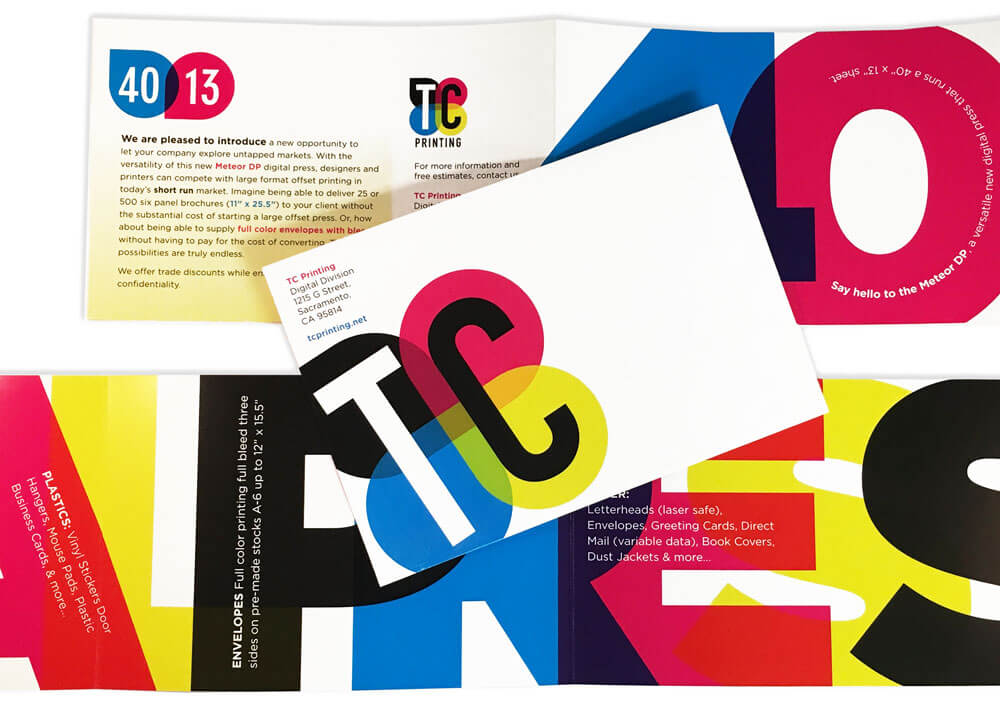 Knowing that this press is truly unique in northern California, we created a piece that would utilize the 40" length capabilities, and would show vibrant colors and good coverage. The design worked well with folding, enabling it to be mailed out handed out conveniently.
"We want to promote ourselves to existing and potential clients."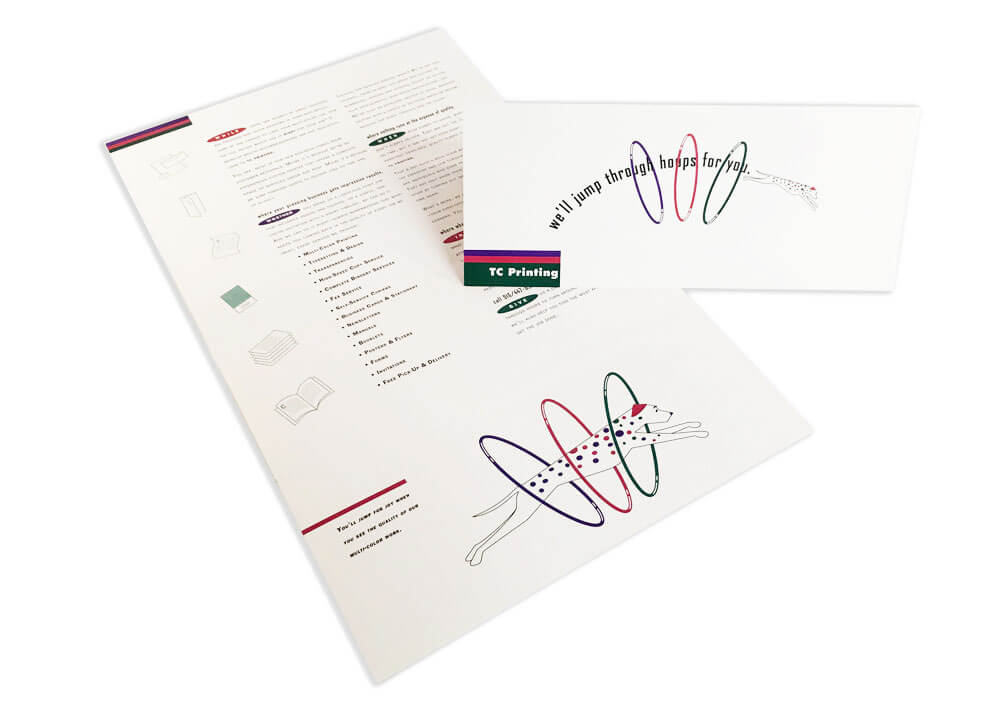 Based on the concept of "we'll jump through hoops for you" we developed illustrations and designed the brochure to enthusiastically represent the amount of service that TC provides.